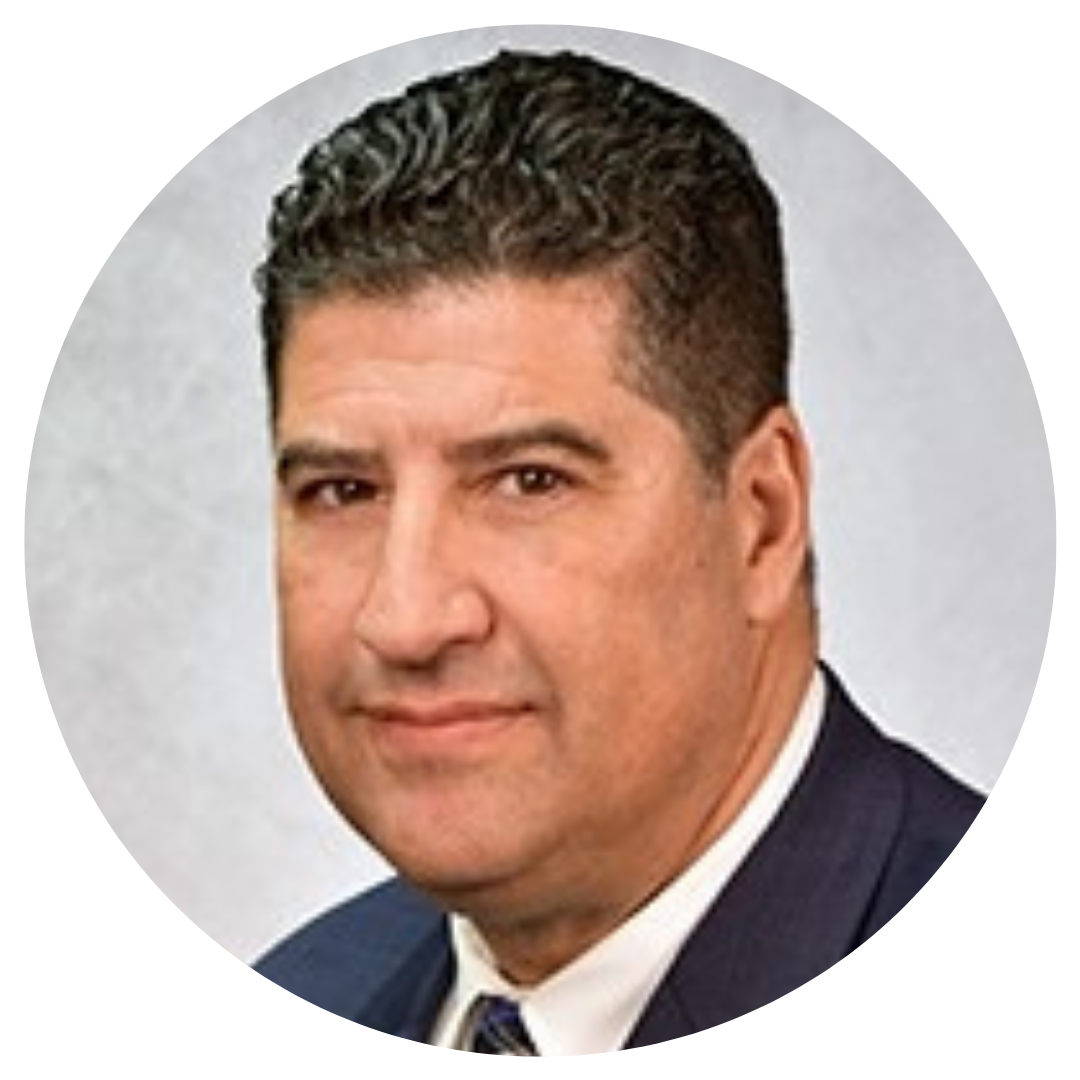 Marcus Pereira
Branch Manager for TD Bank
Marcus has been in sales and business development for the last 10 years representing large and small corporations, and providing excellent customer service and satisfaction. He has been one of the top sales representatives in consecutive years of previous companies. He believes that integrity and going the extra mile for a customer pays off in the long run.
Mr. Pereira currently working in the financial industry being a Branch Manager for TD Bank in the last four years and ran their largest Bi-Lingual branch in Allentown, PA.
He took on a new opportunity in September of 2014 working as a Business Baker for Citizens Bank covering the North East part of Pennsylvania. He provides traditional and commercial lending, Merchant Services & Cash Management for Small to Mid size businesses.  
As the Chairman of a small non for profit organization in Bethlehem, a transitional home for females ex-offenders and women in general with life controlling problems, it is our goal to build lives one person at a time. For more information please I encourage you to see us on the web at http://www.nehemiahwall.org/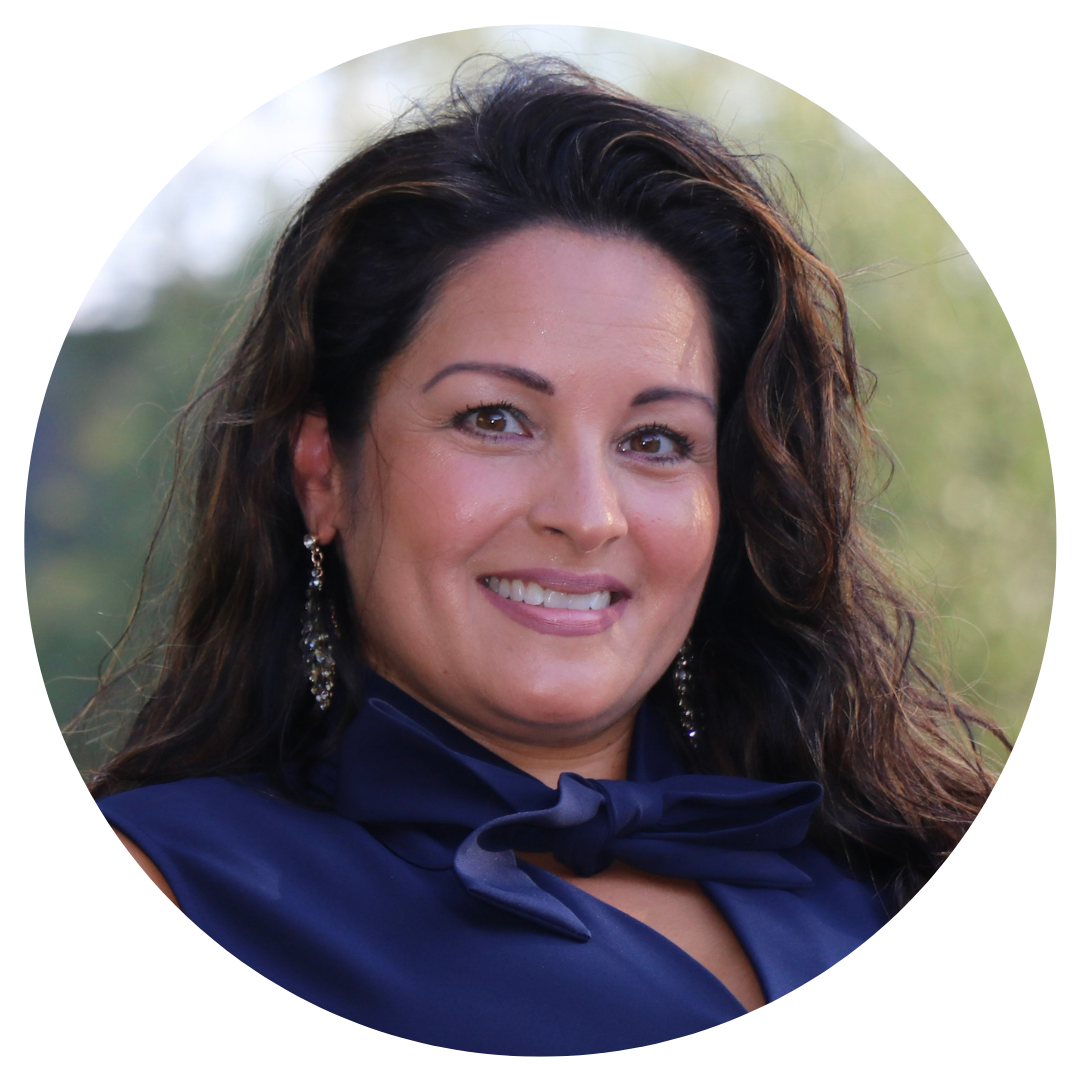 Isamac Torres-Figueroa
Community Organizer
For the last 15 years, Isamac has been a staunch supporter and advocate for education. During the early part of her career, Isamac directed and managed a Vocational E.S.L. adult workforce training program addressing disparities within healthcare by increasing the number of bilingual, bicultural certified nurse aides within various communities of Pennsylvania. 
Her program was created by a well established non-profit organization and funded by several state departments such as: Pennsylvania Department of Labor and Industry, Aging and Health.
In 2009, her focus broaden to include youth and their families by working with her husband to establish the first non-profit, brick and mortar charter high school for at risk youth in Berks County called I-LEAD Charter School. Their passion and purpose was to increase high school graduation rates in the poorest city of Pennsylvania, Reading, PA. Isamac co-created a parental training program with executives at I-LEAD called P.O.D.E.R. (People Organizing for Democracy, Equity and Responsibilities) to educate parents and community members on "how to navigate" the local educational system. In addition to this parental program, Isamac was asked to create and manage an Oral Health Task Force of industry stakeholders who would work to establish a school-based oral health center within the charter school.
Isamac lives in her hometown of Reading, PA with her husband, Angel, and their two beautiful daughters, Olivia and Natalia. She is a 1991 graduate of Reading High School, proud alumni of Albright College where she attained a Bachelors of Science in Business Administration. Among all her awards and certificates, Isamac is most proud of her volunteer work with the following groups: Co-founder Millersville University student group S.O.L.A. (Society On Latino Affairs) ; Co-founder and current Vicechair P.D.L.C. (Pennsylvania Democratic Latino Caucus) ; Former School Board Director of Reading School District Board of Directors.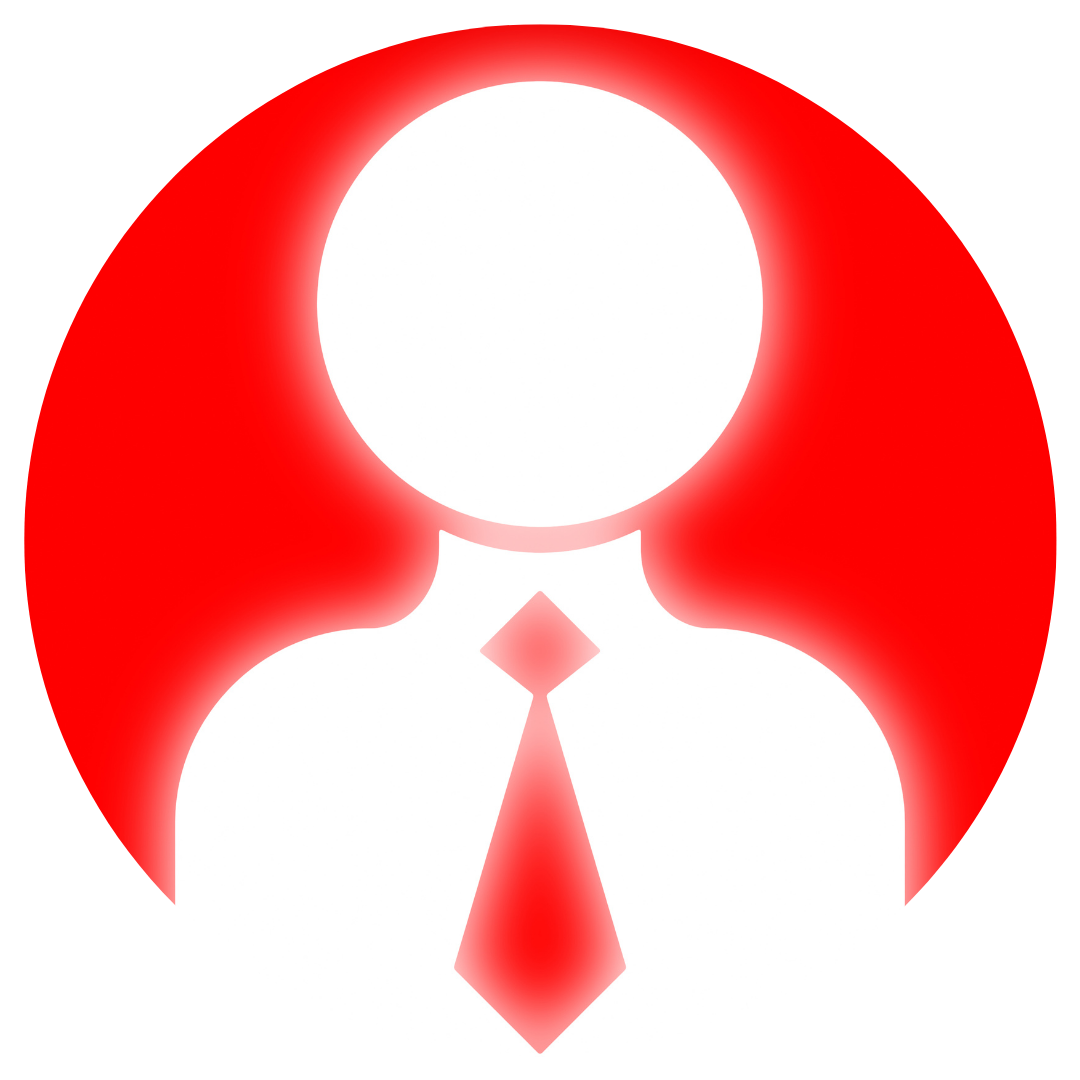 Luis Campos
City administrator
Luis Campos serves as City Administrator for the City of Easton, Pennsylvania.   As City Administrator Luis is the Chief Administrative and Operating Officer. Luis's responsibilities consist of managing all aspects of City Government workingwith the Mayor and City Council.  
Prior to his current position Luis served as Director of Administration for Northampton County.  Luis has worked inThe Governor's Office of the Budget, The Governor's Office of Administration and The Small Business Development Center at Lehigh University. In addition to his public sector experience Luis has served in leadership positions for various private sector companies.
Luis is currently on the Board of Governor's for the Greater Lehigh Valley Chamber of Commerce (GLVCC), the Hispanic Chamber of Commerce, the Fe Foundation, the Lehigh Valley Community Foundation and Third Street Alliance.
In 2003, Luis was appointed by Governor Rendell to Chair the Governor's Advisory Commission on Latino Affairs.  In 2011,Luis was recognized by the Eastern Pennsylvania Business Journal in its '20 Under 40' publication; In November 2017 Luis was awarded with the GLVCC Community Partnership Award.  
Luis is graduated high school from Blair Academy and earned his B.A. degree from Muhlenberg College and his M.A. at Lehigh University.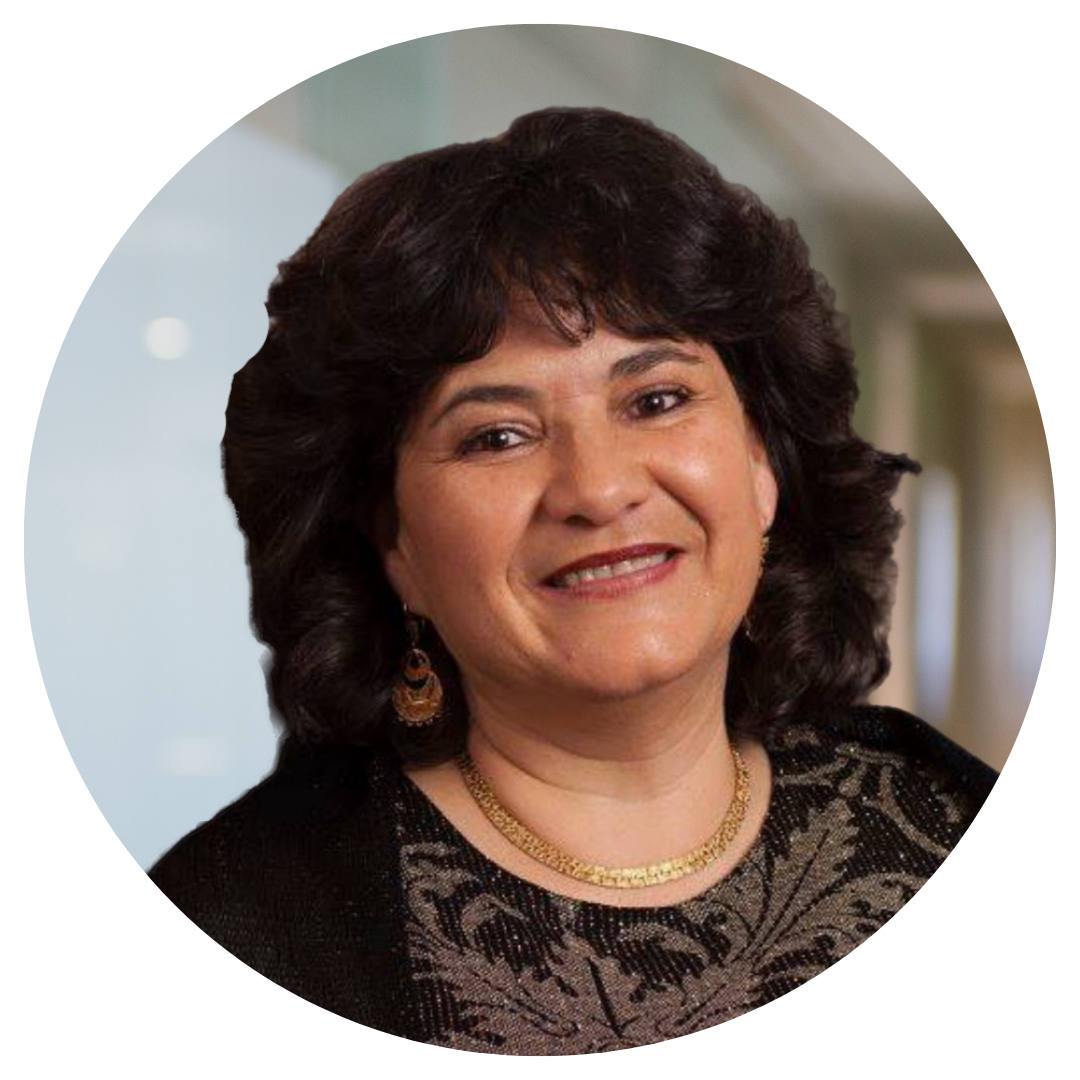 Roxana Volk
United Healthcare as a Benefits and Community Outreach Coordinator
Roxana Volk is a native of Bolivia, South America. She came to the United States of America with a scholarship that helped her obtain a Bachelor of Science degree in Management/ Marketing and MIS (Management Information Systems) as well as an MBA at Indiana University of Pennsylvania. She has also obtained other certifications such as Certified Network Engineer, Certified Network Administrator, Life and Health Insurance licenses and others.
Roxana works for United Healthcare as a Benefits and Community Outreach Coordinator. Although she has been hired to work in Lehigh and Berks counties, she has focused to work primarily in Reading as the vast majority of its population is of Hispanic descendant. She has designed, developed and executed a successful outreach marketing program to grow the market in Berks County. This includes working with a specific
demographic group, meeting to recruit health care professionals and presenting outreach events to the community.  She successfully introduced the United Healthcare's new "Dual Complete" product to Reading and has effectively branded the product and service in Berks County with providers, clients and healthcare stakeholders.  
Previously, she worked in Marketing/Advertising with WZZO radio and in IT for more than 15 years as a Systems Network designer and administrator.  Her strength is in the relationships she is able to create and maintain at all levels of the organizations.
Roxana enjoys volunteering her free time to non-profit organizations, especially when her efforts will benefit our community.  She has worked with school students that needed guidance at Berks County School district.  She also concentrated in promoting leadership in women with programs such as the "De Mujer a Mujer" to provide inspiration and strength to Hispanic women, in conjunction with the Greater Reading Chamber of Commerce.  
Roxana's involvement as a board member of the Berks Latino Chamber of Commerce was worked to provide Hispanic entrepreneurship a voice in the business community, and provide tools to engage Hispanic entrepreneurs to start, and to succeed in their business in our community.  The goal is to enhance the number of job creation to benefit our community and to promote the collaboration between these businesses.
She volunteers at other Berks County organizations such as the Albany Township Historical Society, Kempton Fire Company, Kempton Community Center and Hawk Mountain Sanctuary.
Roxana likes travelling, camping, hiking and biking with her family.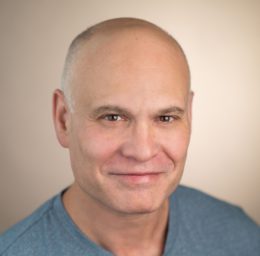 David Castro

Board Member
Co-founder, President, and CEO, I-LEAD, Inc.
Mr. Castro is a Latino Phi Beta Kappa graduate of Haverford College, which he attended through a minority (Reid) scholarship. After graduating from the University of Pennsylvania Law School in 1986, Mr. Castro worked as a civil litigation attorney at the law firm of Pepper, Hamilton, & Scheetz, where he specialized in complex litigation and civil racketeering cases. In 1991, he joined the Philadelphia District Attorney's Office, where he assisted District Attorney Lynne Abraham in creating the Public Nuisance Task Force, the first inter-agency enforcement program of its kind targeting crack houses and nuisance liquor establishments. Mr. Castro served as the first Chief of the Task Force under District Attorney Abraham. During this time frame, Mr. Castro also served as President of the 5,000-member Young Lawyer's Division of the Philadelphia Bar Association, where he coordinated the implementation of more than fifty volunteer programs serving the public and the bar. In 1995, he joined the Ridge Administration as the Director of the State's Weed and Seed Program helping challenged communities combat crime and poverty by combining law enforcement and community development strategies in targeted, high crime communities.
Mr. Castro has special expertise in the field of leadership education and program development and evaluation. In 1993, he was awarded a Fellowship in the Kellogg National Leadership Program; a three-year leadership program awarded each year to a group of young leaders working across the country to make a difference in their respective communities. Mr. Castro devoted his Fellowship to the study of community leadership development and its relation to improving community quality of life. Based upon his work in the Philadelphia District Attorney's Office and through the Kellogg Fellowship, Mr. Castro and District Attorney Abraham founded I-LEAD, Inc. in 1995. In January 1999, Mr. Castro left the Weed and Seed Program to develop the I-LEAD organization on a full-time basis while serving as the General Counsel and National Litigation Director for the Center for Community Interest (CCI).
Mr. Castro is the architect of I-LEAD's leadership development curriculum synthesizing leadership skills and theories on the interpersonal and system levels with instruction regarding the public (government) and private (marketplace) sectors to equip community members as savvy and effective change agents. In 2002, in recognition of his work on behalf Pennsylvania communities, he was awarded an Eisenhower Fellowship. In 2005, at the behest of trainees and in partnership with Harcum College, Mr. Castro translated the leadership development curriculum into a full Associate's Degree program accredited by Middle States and initiated the community-based delivery of higher education for working adults through what is now the ACE (Achieving College Education) Program. Beginning with an initial cohort of twenty students at one community based organization, over 500 working adults have earned associate degrees through the program and over 600 are currently enrolled at twelve community partner locations across southeastern Pennsylvania. In 2009, Mr. Castro was named an Ashoka Fellow by the Ashoka Global Funds for Social Change, a global association of the world's leading and effective social entrepreneurs, for the development, successful implementation, and scalability of the ACE College program's sustainable business model to address the educational and leadership deficit in challenged communities. A teacher at heart, Mr. Castro is frequently consulted as a speaker, serving on several panel discussions and contributing regularly to blogs via the Ashoka network and the Philadelphia Social Innovations Journal.
In addition to serving at the CEO of I-LEAD, Inc. and as a founder of I-LEAD Charter School in Reading, Pennsylvania, David is the author of Genership 1.0, Beyond Leadership Toward Liberating the Creative Soul, and the founder of Innovate Podcast, an International Podcast on Social Innovation.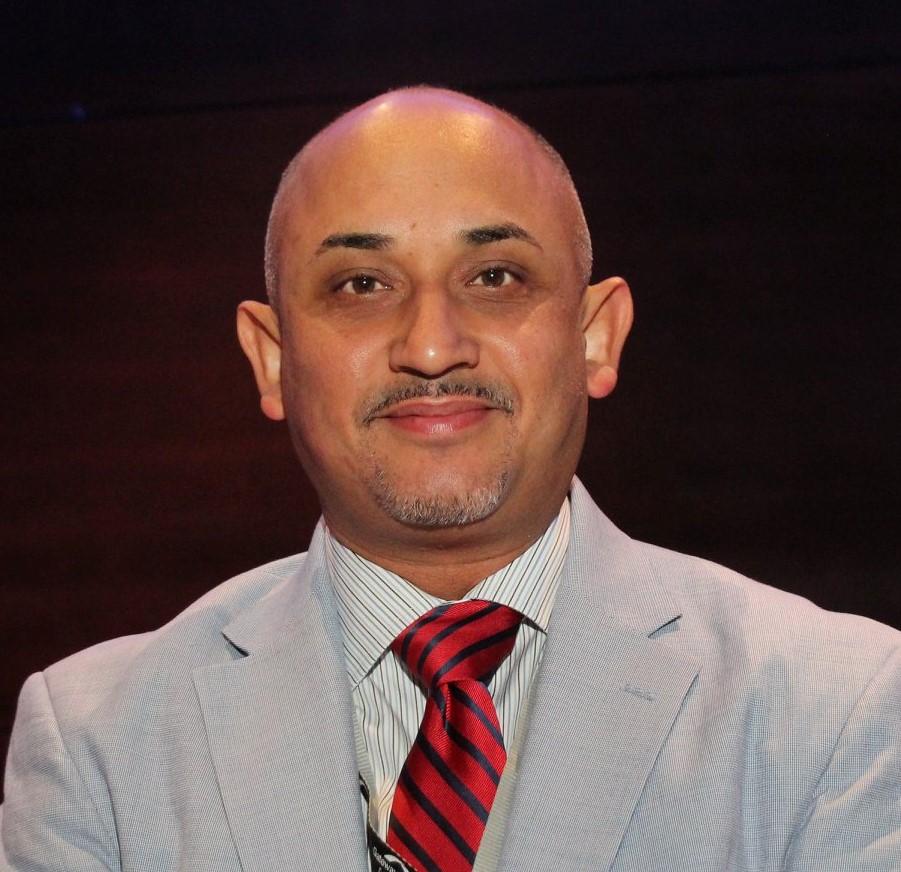 Angel Figueroa

Board Member
Executive Director, Education Division, I-LEAD Inc.
Angel Figueroa is the former Chief Executive Officer of I-LEAD Charter School in Reading, PA (2011-2020) and has served in a leadership capacity with the school since it was founded in 2010. Under Angel's leadership, I-LEAD Charter served as a needed refuge for those students in danger of being left behind. Protecting Reading's most vulnerable young people is I-LEAD's mission and Angel has fought to ensure that all students receive a quality education that is tailored to the needs of each individual. For Angel, this mission is personal not only  because he believes in the work but because he is a product of the success of the I-LEAD Inc., a non profit organization which played a major role in the founding of the Charter School. 
Angel's passion stems from his own childhood experiences – having grown up in Jersey City, a city with similar demographics to Reading; high unemployment, low income, high crime, and a broken school district. Despite the challenges Angel faced during his teenage years, he joined the United States Army National Guard and has since gone on to obtain a Bachelor of Business Administration from Albright College and a Master of Business of Administration (MBA) from Kutztown University. Angel first joined I-LEAD Inc. in 1995 and established its first leadership pilot program to begin training those who will become the leaders of tomorrow. He spent many years as a trainer and eventually ascended to the role of Vice President for Resource and Development in 2005. Angel has served as a dedicated and vocal community leader over the years, tirelessly working on behalf of the Hispanic and Latino communities throughout Berks County and the Commonwealth of Pennsylvania. He founded the Berks County Latino Chamber of Commerce in 2004 and was the co-author of the Berks County Latino Leadership Institute. His drive and determination would lead to a successful bid for City Council in the City of Reading, becoming the first Hispanic to be elected to that body at the age of 27. The odds were certainly long that Angel would achieve these heights as he struggled to find his way as a young teen. Through passion, dedication, and a commitment to education, he was able to overcome those odds and achieve unparalleled success. Through his work at I-LEAD Charter School, he is determined to foster this belief within all of his students that they are capable of transforming their own lives just as he did his.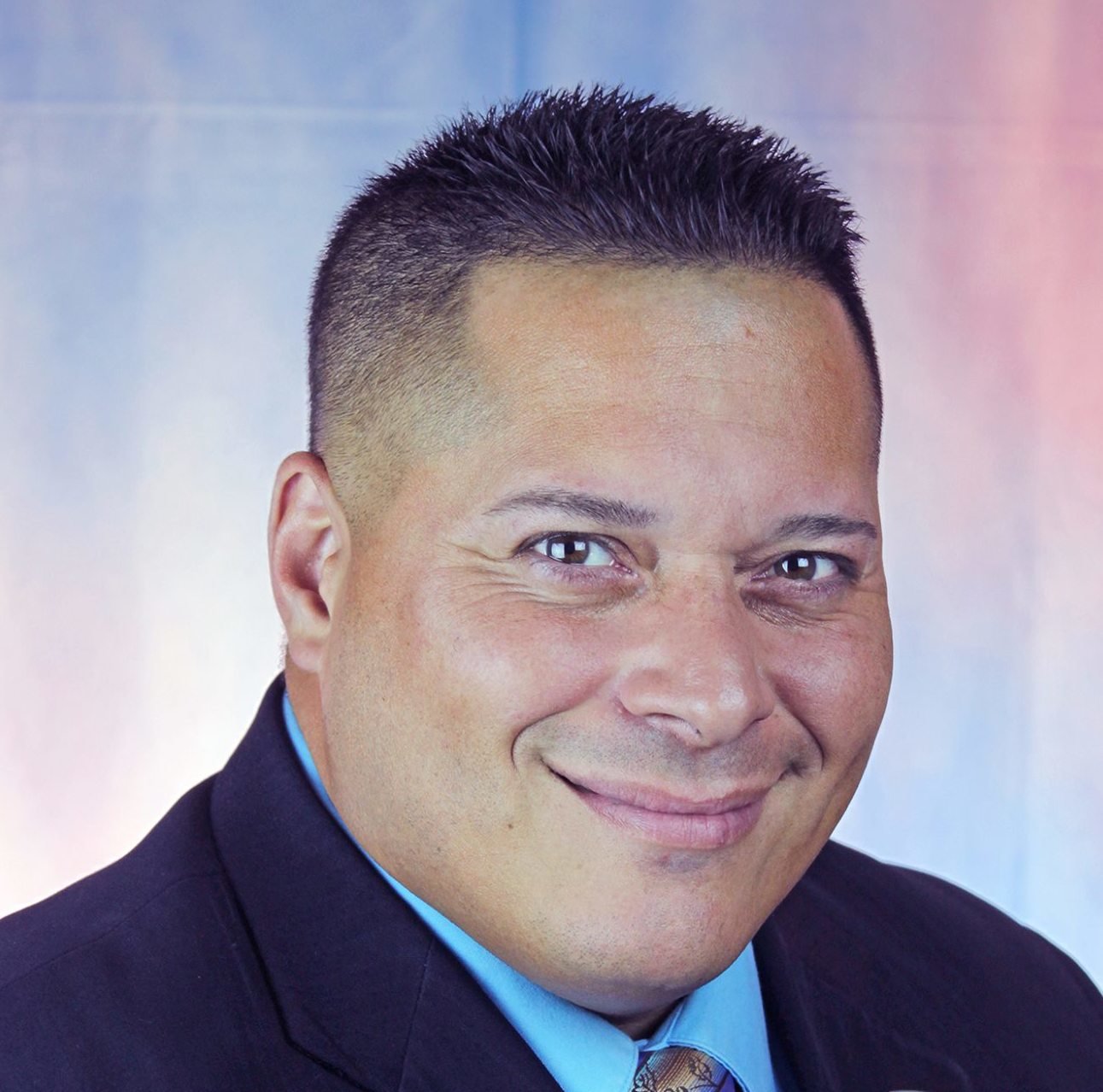 Hector Torres
Board Member
Mr. Hector Torres has contributed his life and expertise to enriching his community by promoting education.  His grassroots efforts have led thousands to further their education.